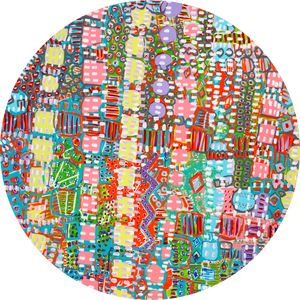 • Dopamine • Dream Catcher • Fine Art Prints • France • Paris • Work on Paper
A 'dream on paper '- Julia was invited to show her "Dream Catcher" Collection in Paris, in December 2020, during the Pandemic. The gallerist compared her "Dream Catcher" paintings to Monet's water lily wartime paintings, which brought psychic relief to the French as WWI was ending. The aim of the show was to allow her work to inspire hope in the despondent Parisian community, as they faced a second lock down.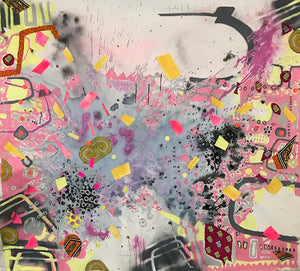 • CapeTown • colour theory • Dalebrook Pool • Dopamine • Paris • tidalpool • Work on Canvas
 Featured Image : Julia Krone, 'Tidal II', mixed media on canvas, 140x140cm, POA Dear Friends all over the world I hope this email finds you well. What a year its been. I wanted to let you know that I'm hosting a Pop Up Studio Gallery in our Drawing Room in Stockbridge, several days a week, showing exclusively my own collection of paintings, prints and art products – I merely extended my opening hours after the Fringe, and with the help of my new online shop and website, a QR code outside our front door and Google Maps, it's the perfect...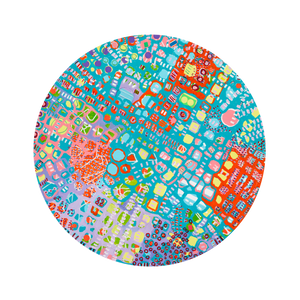 • Belgium • Brussels • Dopamine • Dream Catcher • France • le confinement • Paris
Whilst my annual Edinburgh Fringe art show was cancelled along with the entire festival, I suddenly find myself invited to put on a solo show in Paris, just before Christmas and just as France comes out of "le confinement".