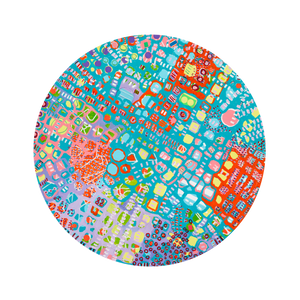 • Belgium • Brussels • Dopamine • Dream Catcher • France • le confinement • Paris
Whilst my annual Edinburgh Fringe art show was cancelled along with the entire festival, I suddenly find myself invited to put on a solo show in Paris, just before Christmas and just as France comes out of "le confinement".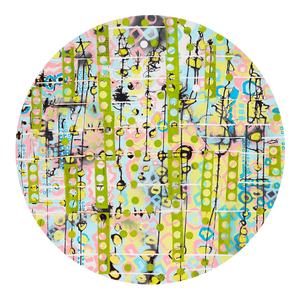 • colour theory • Dopamine • Dream Catcher • Edinburgh • Edinburgh Festival • Fringe Festival • South Africa
There is research to suggest that colour is not a neutral thing. Indeed, it is a powerful mood- altering factor, and exposing oneself to vibrant colours and stimulating, enigmatic shapes on a canvas will surely lift spirits.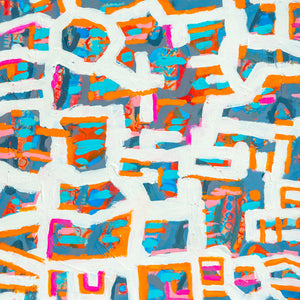 • Art Cushions • Fine Art Prints • Greeting Cards • Lampshades • Limited Edition • Work on Canvas • Work on Paper
This is the fourth year Julia presents her work at the Edinburgh Fringe in her own pop up gallery. She studied at Edinburgh College of Art and her paintings can be found in private collections in France, USA, Scotland and South Africa.